Callcenter
Tech
support:
+48 (22) 10 10 965
Popgun
office:
+48 (22) 100 35 50
Redeem code
Welcome
at Popgun Servers
Thank you for your interest in our game servers offer.
We host game servers since 2006. It gives us over 10 years of experience in gaming services.
We guarantee high quality and the best technical support.
Feel free to ask any questions, we're ready to help you at any time. You can reach us by phone listed above or a contact form.
What
we've got
Professional live console for game servers
MySQL databases + phpMyAdmin
File editor and FTP via control panel
Online installer for plugins and modifications
And
even more...
HLTV/SourceTV/GOTV (HLDS/SRCDS engine only) with archiving and publishing demos on the website and JSON demos list for developers also aviable!
The most professional and comprehensive control panel for game servers management
Best technical support also available by phone (this is important when time counts)
One month in Popgun is always counted as 31 days (it gives you up to 3 days of rental period extra in February!)
High security level of service. Logins and all other operations encrypted with HTTPS, logs and archivization, account recovery.
High-performance server units
Sub-accounts with permissions
Control
panel screens
Servers list

Server details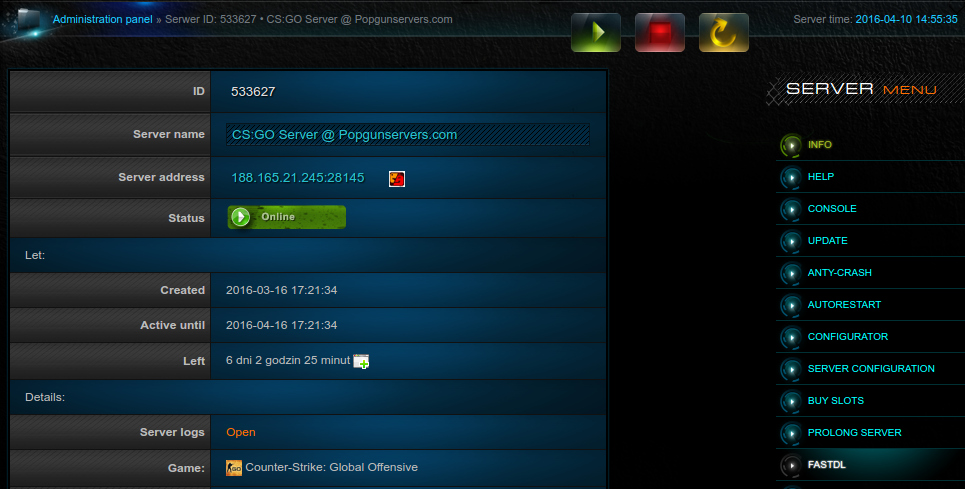 Live console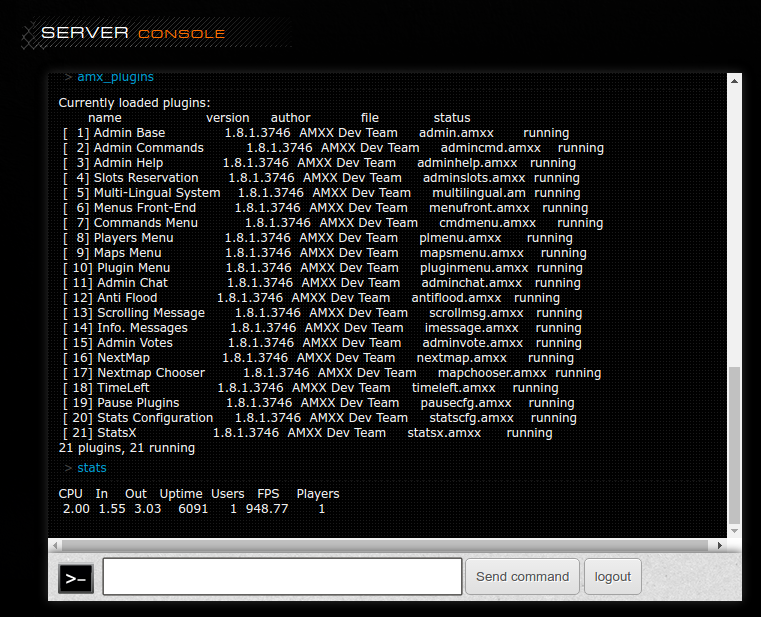 Auto-restart scheduler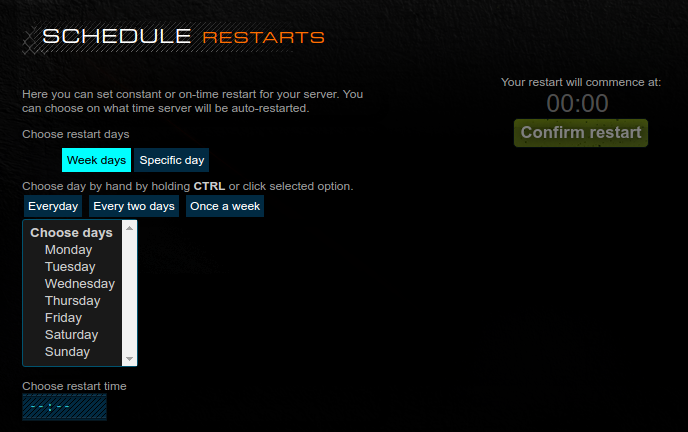 Anty-crash system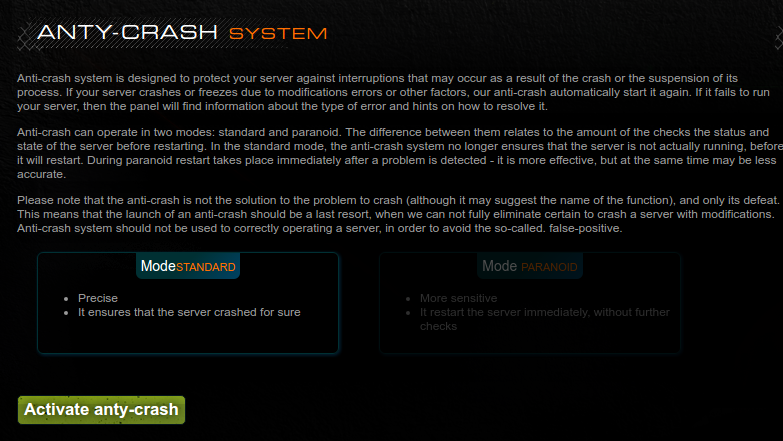 Backups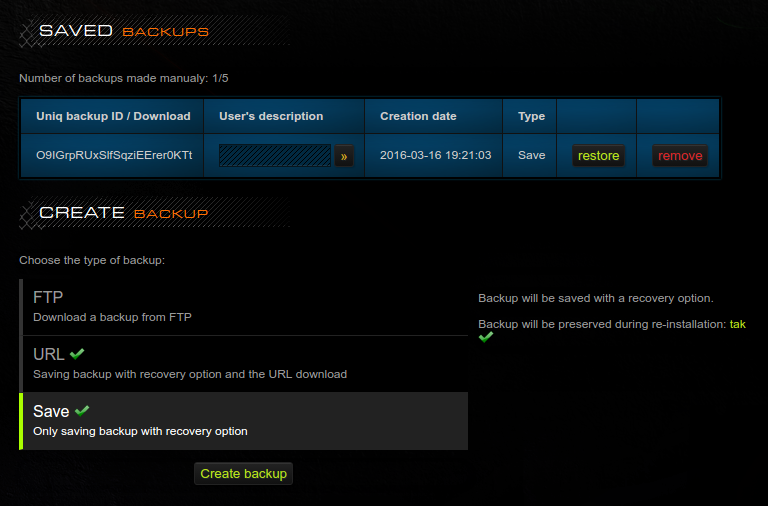 MySQL databases management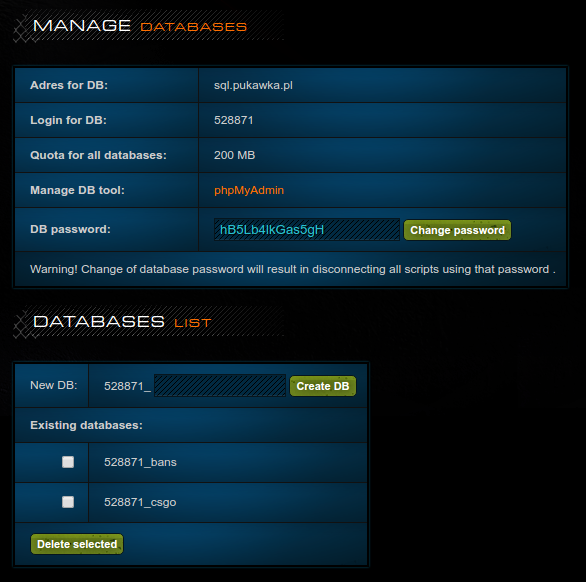 Orders and promo codes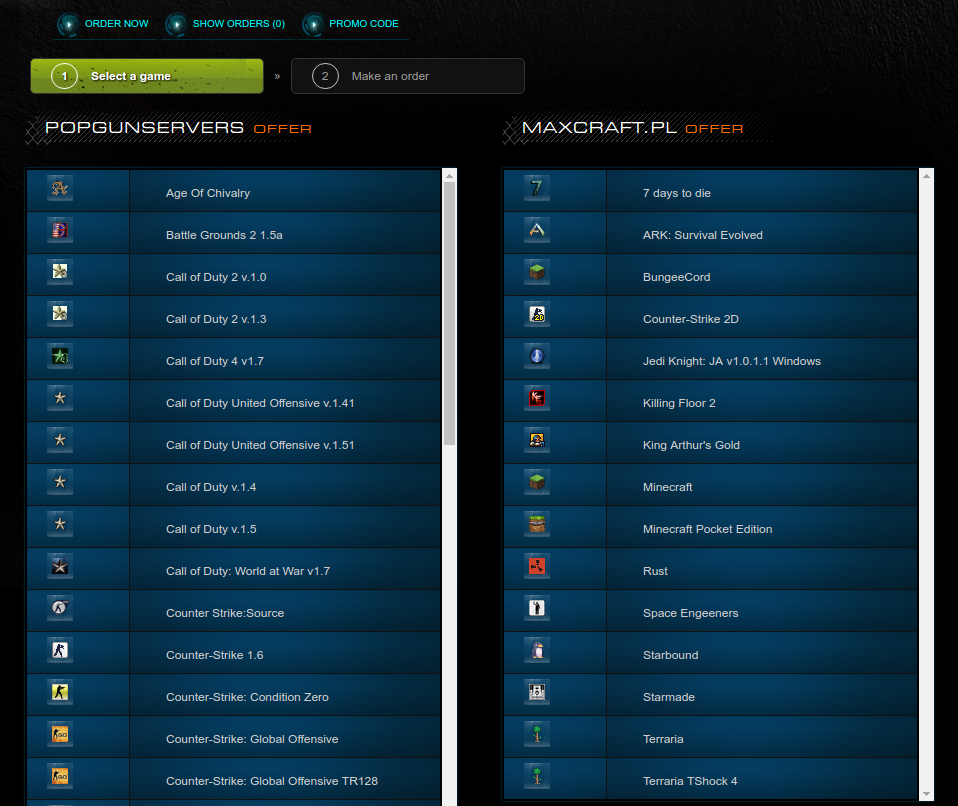 HLTV / SourceTV / GOTV